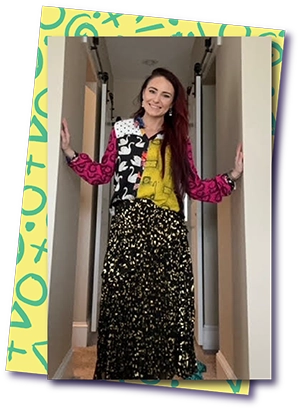 Sarah is a wife to her husband Jeff, mother to her 19-year-old son, 8-year-old daughter, and 3-year-old bernedoodle named "Penny." She has been a clinical and health psychologist for the past 15+ years. Sarah describes herself as "a squirrel who views life through a kaleidoscope", easily distracted and interested in nearly everything. She lives life to the fullest, traveling to remote parts of the world, immersing herself in cultures and new cuisine. "I feel most grounded when traveling… seeing other cultures and experiencing new places." Sarah has a funky, fun fashion sense and enjoys cooking easy, healthy meals for her family. As a Type 1 Diabetic, wellness is part of her survival plan; but making it practical for others is a passion. "I believe in being authentically real, taking adventures whenever possible, and connecting with others on the idiosyncrasies of life!" When Sarah is not cooking, traveling, dancing, or recording the LYLAS podcast, you can find her in her crown and sash, as she currently serves as Mrs. All-Star United States 2023!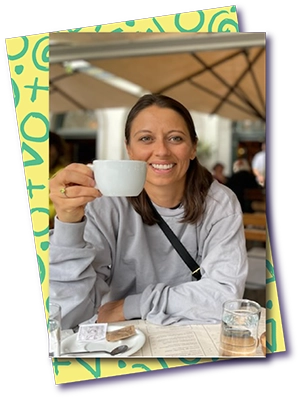 JENNY SAUNDERS
LYLAS HOST
Jen is a wife to her husband Jeff, mother to her 7-year-old son, 4-year-old daughter, and one-year-old mutt named "Rip." She has been a school psychologist for the past 15 years in South Carolina before resigning in June 2022 to stay home with her young children. "A pause for the cause" as she often says. Having always worked, this transition in her career proved difficult at first, but Jen has hit her stride! She enjoys quality time with her family/friends and has made a point to do all the things she didn't have time for while working full-time. In just 6 months she developed healthy daily habits, took an epic trip to Europe, caught up with friends she hadn't seen in years, volunteered at her kids' schools, and started a podcast with her middle school bestie! With a love of human connection, combined with her inherited "gift of gab," a podcast seemed like a no-brainer. Never afraid to say what's on her mind, Jen is passionate about supporting others; TALKING about it all– the good, the fun and the yucks of life!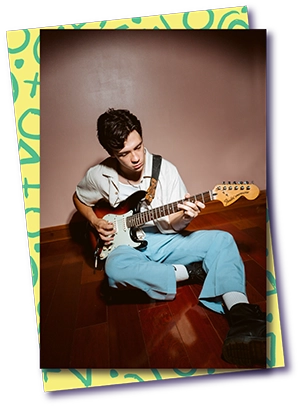 Seth Celdrán
LYLAS PRODUCER AND EDITOR
Producer and Editor of LYLAS, Seth Celdrán is a videographer and musician with over 11+ years of experience. When Seth isn't working on the podcast or other client projects, he is typically writing and producing his original music out of his home studio in Austin, Texas. Seth started his freelance videography business during his freshman year of high school and has produced a wide range of video content including music videos, promotional videos, event coverage, weddings, music videos, concerts, commercials, documentaries, real estate videos, short films, various forms of social media content, and now podcasts. Seth is a multi-instrumentalist who writes, records, produces, mixes, and masters all of his music independently. On his socials, Seth loves to blend his two passions of music and videography by creating content around his musical endeavours. He's an indie artist at heart who who takes most of his inspiration from classic artists of the 60's and 70's. His music is a throwback that reflects the familiar warmth of those records we all know and love. You can check out his projects at the link below!